Every angler wants a well built and balanced outfit. We posted a recent video on YouTube that will help make putting together your next "multi-purpose" outfit easy. It walks you through several steps on how to effectively use our Outfit Builder tool.
We'll be doing more of these videos and walking you through how to put together outfits for Euro Nymphing, Creek Fishing, Trout Spey, Saltwater, Streamer/Bass, Indicator Nymphing, and dedicated dry fly rigs. This week, we're talking Multi-Purpose outfits for trout sized species.
Basic Steps For Multi-Purpose Outfit Building:

Step 1: - Determine the "Rod Weight" that best suits your fishery:
Here is a very basic outline:
0-2 weight - used for the smallest streams and trout. Featherweight.
3 weight - in shorter lengths, these make excellent small stream rods. At 8'6" - 9' these rods play well on large rivers with small dry flies.
4 weight - a very useful rod weight. In shorter lengths and medium actions, these are excellent small stream rods and make great Panfish rods as well. As you get to 8' and longer, a 4 weight can cast well for distance and is capable of handling large dry flies, small nymphs, and trout up to 18" would be a reasonable target range.
5 weight - the most versatile rod weight. Shorter rods are better for dry flies and small water. 9' is the most popular for Multi-purpose applications. Trout to 24" can be handled, but the 5 weight won't steal enjoyment from catching Bluegills or Brookies.
6 weight - excellent for fisheries requiring weighted flies, longer casts, or yielding larger hard fighting fish. The #6 is a great overlap between a bass rod and trout rod.
7 weight - this is on the heavy end of multi-purpose, but if an angler was looking for rod dedicated to bass/carp fishing with a chance of trout overlap... this would be a good choice. We'll talk about 7+ weight rods in one of our future installments.
Step 2: - Choose Your Rod Length:
Two rods of the same weight, but in different lengths will vary tremendously. Longer rods lack finesse and fine control, but shorter rods lack reach, distance potential, and typically power at least in the "trout" sizes.
6-7' - small ball. These short rods are for creek fishing and maybe an evening session on the local Bluegill pond.
7' - 8' - these rods are still on the "short" side and provide the angler with fine control from 10' - 30' or so. They are very accurate with dry flies, but lack the length and reach to be considered suitable for nymph fishing.
8'6" - 9' - standard. These lengths are the most common, versatile, and provide the angler enough reach to mend, roll cast, and control drifts at distance. Nymphs, dry flies, streamers, no problem.
9'6" - 10' long. Assuming we are not discussing "euro nymphing" these rods are long and typically used by lake fisherman, especially those in kayaks or float tubes. They make casting from a seated position easy. Longer rods will feel stiffer than a 9' or shorter rod in the same weight. Nymph fisherman on rivers using strike indicators love these rods, but we'll discuss building a dedicated nymph rod later.
Step 3: - Choose Your Favorite Brand(s):
If you have a brand you've cast, or heard good things about start there. Nothing is better than hands on experience, and we appreciate both brand loyalty. If you hit a dead end, add another brand to your research.
Step 4: - Budget:
Yes, budgets are real. This is the next step! We always encourage you... buy the best you'll never regret it. Fine rods are fine rods and as your skill grows you'll know the difference.
Sort or Filter the remaining options and get a feel for what these rods cost. At that point, highlight a few in your price range and move onto Step 5.
Step 5: - Action, Feel, and Look:
It's best to watch the video linked above to learn a bit more about "rod action" or "speed" to understand what might work best for you. Medium Fast is the most versatile and common. Casters that like a shorter faster cadence may prefer a true Fast action. More in the video.
If you have the opportunity to test cast a rod that is ALWAYS the best way to go, but hopefully this exercise using our outfit builder helps you create a short list.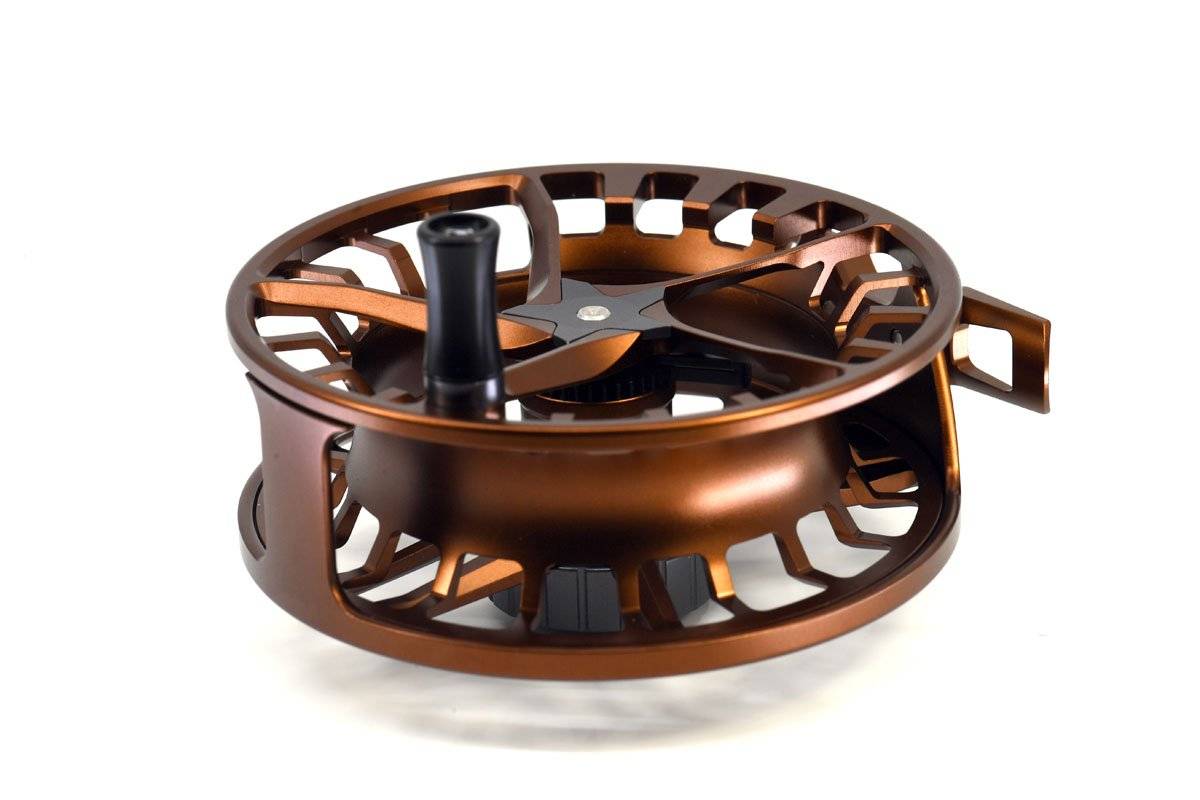 Choose a Reel
Our Outfit Builder tool will show you In-Stock reels appropriately sized to the rod of your choosing.
Step 1: - Choose Your Favorite Brand (if you have one):
Like rods, we appreciate any knowledge or experience you may have had with certain reel makers. Start there! If you don't, move onto Step 2.
Step 2: - Select a Price Range up to 50% the Cost of the Rod
This is a rough guideline, but its a good start. You don't need to put a $500 reel on a $500 rod. It would be more wise to get an $800 rod with a $200 reel if that was your budget.
Reels are MUCH easier to select than a rod, as many of the variables regarding action and length are removed. Choose a reel that looks good appropriately size for your rod.
Step 3: - Retrieve and Backing
Our pro team will install the backing and line for you, no problem. You will need to choose your retrieve. 90% of right handed anglers retrieve using their left hand. The other weirdos reel with their right.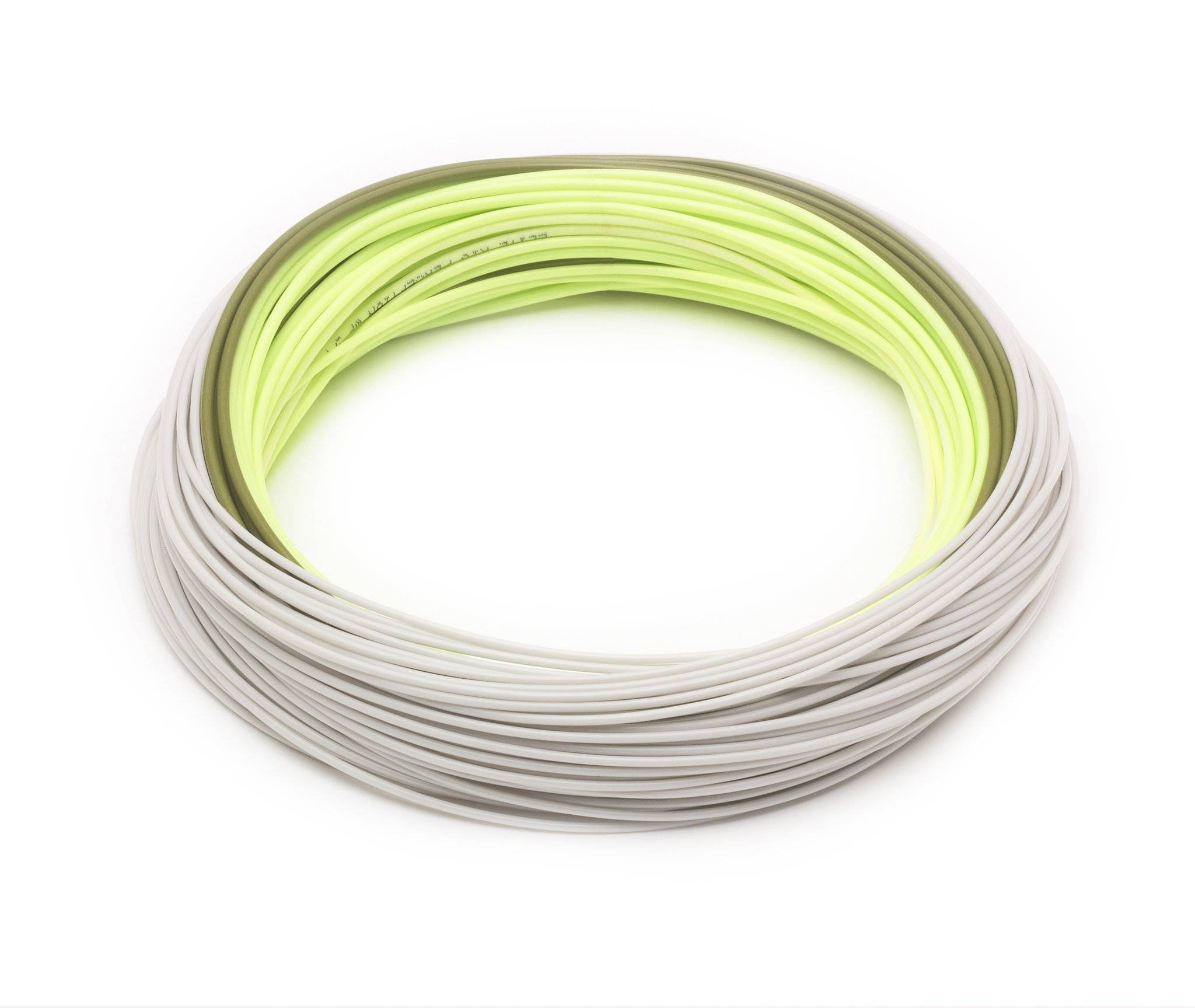 Choose Your Fly Line
The Outfit Builder will show you compatible In-Stock lines matched for your rod, but there are a lot of choices.
Step 1: - Start by choosing "Floating (F)" as your LINE TYPE Since we are talking "Multi-Purpose" setups here.
Step 2: - Don't overthink line selection here as we are talking "Multi-Purpose" use for this setup. Yes, there are a TON of choices but here are our most common lines for this application.
In future installments, we'll talk about dedicated dry fly lines, nymph, and streamer applications.